THE BEST IN SOLAR
We provide premium solar system installation services for both residential and commercial properties.
If you are looking to power your property with energy captured from the sun, book your complimentary Property Inspection today!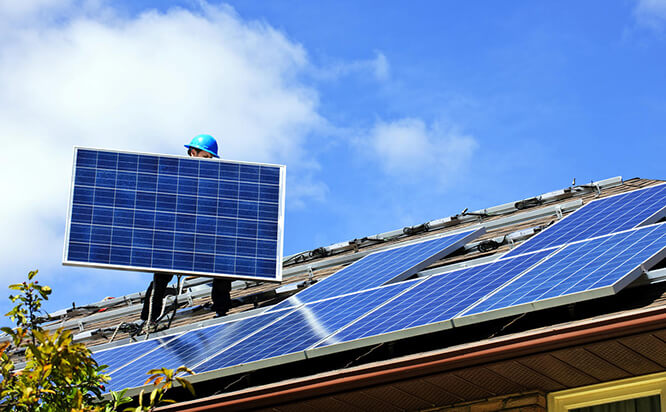 Looking To Have Solar Panels Installed On Your Home Or Business?
We pride ourselves in being one of the top Solar Roofing Contractors for Georgia, Florida and North Carolina! Solar energy gives most American households and businesses the potential to harness the free power of the sun, while keeping your connection to the power grid for back-up energy if needed.
By switching to solar, you will enjoy a decrease in cost with your monthly power bill & will make an impact by dramatically reducing the US's carbon footprint.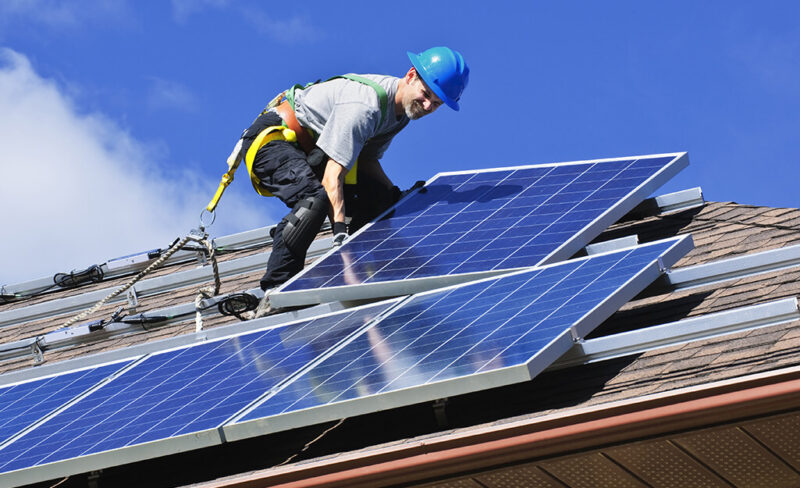 High-Quality Solar Products
The quality of the solar products that are placed on your home or business is incredibly important!
Here at Ridge Valley Exteriors, we only install the very best solar systems on your property to ensure you enjoy the benefits of solar for years to come.
Would You Like To Learn More About Going Solar? Call Us Today!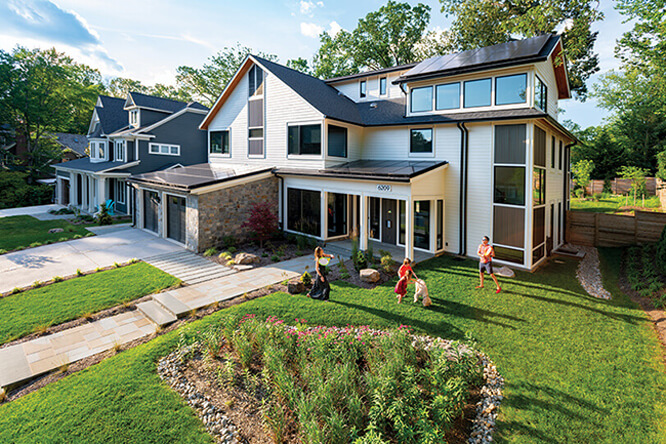 THE BEST PRICES FOR SOLAR!
Installing solar panels has become an increasingly affordable option for American home & business owners.
For residential, the average cost to install solar panels in the United States is about $12,000. (after federal tax incentives)
The system that you choose will depend on a wide-array of factors, including how much electricity you are currently using for your home or business, whether you want a system that you can add more solar panels to in the future, or a system with a battery option included to enable you to store excess electricity for future use.
If you are thinking of going solar… Contact Ridge Valley Exteriors today to learn more. 
Why Choose Ridge Valley Exteriors For Solar?
Ridge Valley Exteriors has the experience needed to ensure you receive the very best solar installation for your home or business. We have helped 100s of homes & businesses transform their roofs to solar to harness the power of the sun. When you hire us for your solar needs, you get to enjoy the peace-of-mind that comes with working with an experienced solar roof contractor.
Experienced Solar Contractors
Get Only Best Quality Solar Products
Enjoy Amazing Customer Service
OUR PROCESS OF GOING SOLAR
1. Get your bill. In order to determine how much money you can save by going solar, you need to know how much you currently spend on electricity. We'll take a look at your most recent electric bill and find out how much you are paying per kilowatt hour (kWh).
2. Build a proposal. Once you know how much you're spending on electricity, we can start building a Solar Proposal. We're going to show you how much money you can save by going solar, as well as the return on investment (ROI) you can expect to receive.
3. Cash or Financing? As soon as you have your Solar Proposal in hand, you need to decide how you're going to pay for your solar panels. You can either pay cash upfront or finance your solar panels through a Solar Loan.
4. Sign the contract. Let's make sure that you understand all the terms and conditions before signing! – Maybe say something like "Easy digital signatures and solar savings calculator"
5. Schedule a site survey. After you've signed the contract, a Solar Site Survey will be conducted to determine the best location for your solar panels. This is an important step in the process because it ensures that your solar panels will be installed in the most efficient way possible.
6. Design the system. We will begin working on the electrical design for your solar panels. The Solar Designer will take into account the size and layout of your home, as well as the amount of sunlight that hits your property.
7. Pull permits. We'll gather all necessary permits in order to have your solar panels installed. Solar permits can be obtained from your local municipality or utility company.
8. Install the system. Once all the permits have been pulled, it's time to install your solar panels! Our Solar Installation team will come to your home and install your solar panels according to the approved design.
9. Schedule an inspection. After your Solar Installation is complete, we'll schedule a final inspection with your local municipality or utility company in order to ensure that your solar panels are installed correctly and are up to code.
10. POWUR ON! You've received the all-clear, it's time to power on your solar panels! You're ready to start saving money on your electric bill and enjoy clean, renewable energy for your home!