New Gutters

Installation & Replacement
Ridge Valley Exteriors offers the very best gutter installation & gutter replacement services that will keep your home or business nice and dry.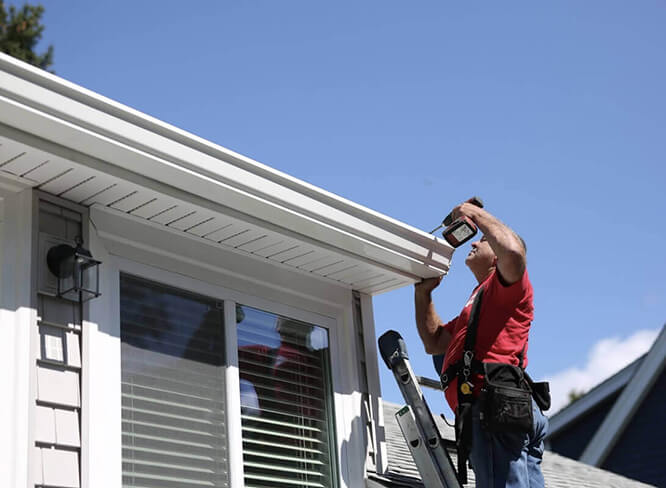 Get The Best Professional Gutter Services
Whether you need gutter installation services or gutter replacement services for your residential or commercial property, Ridge Valley Exteriors will get the job done quickly & within your budget! We serve both residential and commercial property owners throughout the area with our comprehensive gutter solutions.
We are your gutter experts that you can trust to get the job done right! Our gutter services can set you free from the nuisances of a clogged or damaged gutters as well. We offer gutter head cleaning, leaf protection, & seamless gutter installation. Whether your property has a steep pitch roof, is under a wooded area, or is used for farming purposes, our seamless gutter repair and installation will keep your property in great shape, year after year.

Put Your Trust In An
A+ Rated Contractor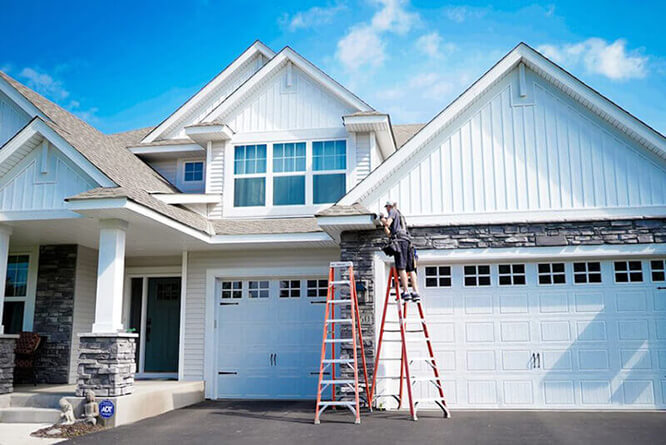 We Can Handle All Of Your Gutter Needs
From new gutter installation, to gutter replacement, to gutter repair… Our gutter experts are here to handle all of your needs. All you have to do is schedule a complimentary property inspection where we will come out to your home or business to put together a competitive quote for your gutter project. When you work with Ridge Valley Exteriors, you will have a team of professional who are fully trained in installing and repairing rain gutter systems.
Gutter Installation
A new, high-quality gutter system will greatly extend the life of your home or business by helping prevent serious issues from arising. Such as, damage to your roof, growth of mold and mildew, or flooding of your property. Ridge Valley Exteriors is your local, trust contractor for new gutter installation for your home or business. Protect your investment (property) from the elements with professional gutter installation today!
Gutter Replacement
If the gutters on your home or commercial building are beginning to show signs of damage, such as water damage, having cracks, or are sagging… We highly recommend that you replace the gutters of your property. By replacing your old gutters, you will ensure that your home or business is further protected from heavy rainfall. Ridge Valley Exteriors is you top-choice for professional gutter replacement.
Gutter Repair
If your gutters begin to rust, have paint peeling, or become uneven, call us today for your expert gutter repair. Our team will repair your gutters quickly, so you don't have to deal with any damage to your roof, siding or home in the future.
Commercial Gutter Services
Ridge Valley Exteriors is proud to offer the very best commercial gutter installation and repair that will give commercial property owners the peace of mind that your property is protected with the best gutter products and service.
Gutter Guard Installation
With gutter guards, your gutters experience additional protection from unwanted things entering your gutter system that causes clogs or other costly damages. Keep out twigs, leaves, animals & more with a stainless-steel mesh designed to save you money and hassle!