Get Assistance With Your Insurance Claim
At Ridge Valley Exteriors, we don't believe you should forego a settlement owed to you, so we've made it simple for you. If you need assistance, please book your complimentary Property Inspection.
Let Ridge Valley Exteriors Assist With Your Roof Insurance Claim
Disaster caused by weather is the primary reason for thoughts of home and businesses needing roof replacements or roof repairs per year. But don't worry! Most homeowners and business insurance policies cover roof replacement cost value of your new roof when the cause is natural disaster. When it comes to getting a roof replaced, it is best you work with a roofing contractor who knows the "ins-and-outs" of the insurance process. We have helped hundreds of homeowners and business owners through this process over the 14+ years of Ridge Valley Exteriors being in business.
Our team of experts will help you through all parts of the insurance claim process by:
Asses the wind and water damage to your home or business to provide free valuable information to guide you through the confusion of filing an insurance claim.

Assist you in dealing with your insurance company to ensure you are able to collect the FULL BALANCE of what you are owed for the damage to your home or business.

Help supplement the claim to ensure all hidden costs and building code upgrades are accounted for.

Make sure that there are no additional "out-of-pocket" expenses except the deductible you must pay.

Put Your Trust In An
A+ Rated Contractor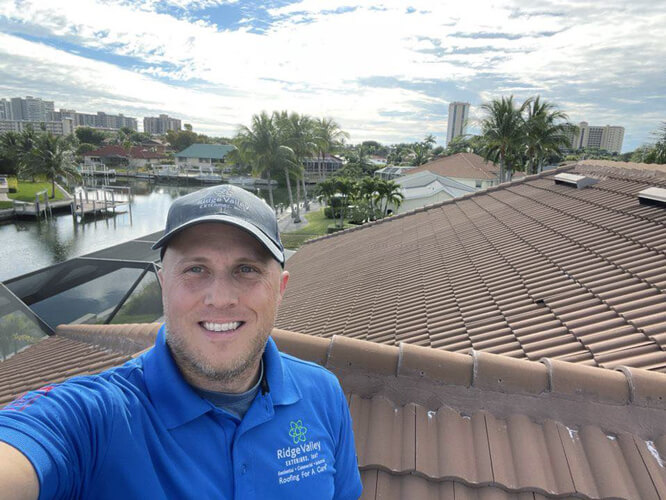 Follow These Steps To File Your Claim
Here are the steps that will be taken after we have come to your property for your free roof inspection.
1. Call your Insurance Company's claim number and inform them you would like to make a claim on your roof from the storm (provide date of Storm – your Certified Roofer will have this date). Tell them you have had the roof inspected by a professional roofing company who noticed damage to your roof.
2. Most insurance companies will turn the claim over to an insurance adjuster. The adjuster will contact you. Get an exact time and date from the adjuster and tell them you have a roofing representative. REMEMBER to get a claim number from them.
3. Call us so we can have a date and time to represent you with your claim.
Important: Remember to call us to inform us of the date & time of the schedule adjuster's meeting for our experts to be there for YOU.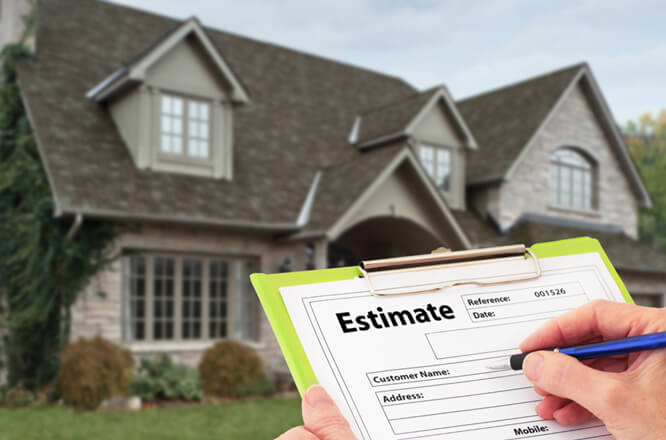 Don't Fall For "Low Bid" Contractors!
"Low Bid" contractors will promise to pay your deductible and you pocket the difference. This is not possible unless this dishonest company produces false contracts! This is also known as insurance fraud.
Shop for the best contractor, NOT the lowest price. "Depreciation" is only paid to cover "incurred cost." If your estimate is lower, the insurance company will only pay off of your estimate!